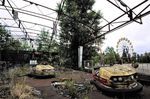 There's something fascinating about visiting abandoned settlements isn't there? It might be slightly voyeuristic, but imagining how the inhabitants lived – and what made them leave – is strangely compelling.
Not only that, places like this are just stunning to look at…
1) Kolmanskop, Namibia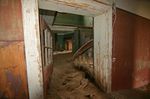 Kolmanskop, or Kolmannskuppe in German, was apparently named after a wagon driver named Johnny Coleman, who was forced to abandon his cart near the spot during a sandstorm.
But it was another man, Zacharias Lewala, who made the town what it became when he discovered a diamond nearby in 1908.